Based on Species, There Can Be Various Reasons Why a Tree is Not Leafing Out
Many people anxiously await the arrival of spring for various reasons; to resume outdoor recreational activities such as softball and cycling, more daylight hours per day, no need for snow tires, and much, much more. Another highly-anticipated facet to this change in climate conditions is the return of the growing season for trees and shrubs.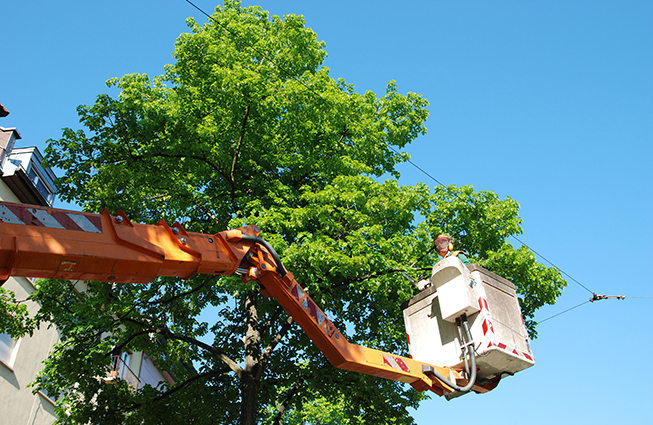 Once their new buds appear, it seems like most trees and shrubs reach full bloom almost overnight; and this is a good thing, because this visual is much preferred over the stark look of bare branches against the gray skies of winter.
Unfortunately, this expected and perhaps predictable image does not always come to be.  Although all of their neighbouring trees might be thick with leaves, there can be one tree (or more) standing out like a sore thumb because it is showing signs of distress such as:
Tree is not growing leaves in the spring
The tree has no leaves on its top branches
Half of the tree has no leaves (only on one side)
The top of the tree looks dead while the bottom is alive
Tree appears to be dead on one side and alive on the other
Consequently, when a tree is not leafing out, either partially or in full, it should certainly raise this simple question in the mind of the property owner, "Is my tree dead?" And the not-so-definitive answer is, "Maybe"; that is at least until a certified arborist from OnTree can assess the situation and make a recommendation on the probability of preservation.
For most species of trees, including maple and oak that are native to Toronto, there are two common factors behind why the tree is not leafing out:
Soil fungus – causes leaves to wilt, discolour, and drop, starting from the treetop
Tangled roots – cut off water flow to tree top by wrapping themselves around trunk
Additionally, some trees can be affected by a type of pest that is specific to their species. Residents of Toronto and the surrounding area may be familiar with these circumstances that have been in the news in recent years:
Bronze birch borer – evident when the tree has no leaves on its top branches
Emerald ash borer – again, tree has no leaves on top plus damage to its trunk
Furthermore, fruit trees are also vulnerable to the conditions that can affect their growth in the spring. When a backyard apple tree or cherry tree is not leafing out, it can be due to stress caused by various factors from the previous year, such as:
A dry, cold winter
An early cold snap
Depending on the severity and the extent of the damage or disease, the certified arborist from OnTree may recommend one of the following courses of action:
Tree removal
Soil treatment
Trunk treatment

Pruning of the roots
Insecticide application
Soil aeration/fertilization
All of the above can be species-specific as well as rather intricate/delicate in nature, and should be performed by trained specialists, such as the team at OnTree. Whether a tree is being removed or an effort is being made to salvage/improve its health and integrity, there can be inherent risks to the do-it-yourself gardener, the tree, and neighbouring trees/property, which could be alleviated by the use of a professional tree care service.
A Comprehensive Range of Services to Restore and/or Maintain Tree Health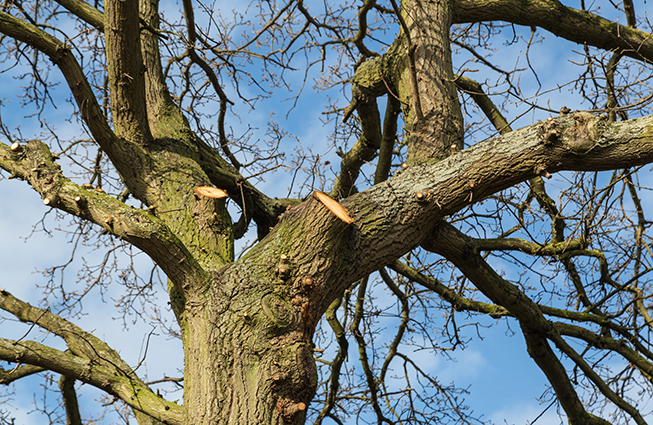 For more than 25 years, Toronto and area property owners have relied on OnTree for all their tree and plant health care needs. OnTree provides a number of services to assist in maintaining tree health and particularly in restoring health in situations where trees have begun to decline due to poor soil and root care.
The scope of OnTree's services includes but is not limited to:
Mulching
Fertilization
Soil Aeration

Insect and Disease Control
Improving Nutrient/Water Uptake
To learn more about the range of services offered by the OnTree specialists in relation to overall plant health care, please visit
If you have a tree with no leaves on its top branches or that only has leaves on one side, call the tree care professionals from OnTree today at 416-412-2100 or contact us to arrange for an assessment/diagnosis and recommendations on the best course of action.