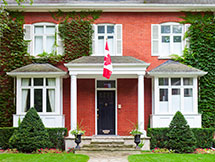 Ontree has been providing the residential and commercial property owners and managers of Forest Hill with expert tree care services since the company's inception in the mid-1980s.  The trained specialists from Ontree possess the capabilities that property owners need to maintain the health and appeal of their trees, thereby helping them to enhance the beauty of their landscaping and increase the value of their properties.
Forest Hill homeowners are quite likely aware that unkempt, overgrown, or unhealthy trees can detract from the curb appeal/appearance of a property and influence opinions about the value of a home; similarly, local business owners or managers will no doubt appreciate the importance of curb appeal as it relates to generating customer traffic, occupancy rates, and perceptions of product quality/service levels.  Quite often, however, the size and age of any trees, as well as their locations on the property, can pose challenges to the owner in terms of adequately caring for those trees in do-it-yourself fashion.
Therefore, to maintain the health and appeal of their trees and to retain the character they need for their property, residents and business owners/managers in Forest Hill may want to call Ontree at 416-412-2100 for their professional tree trimming or tree removal services.
Ontree Offers a Full Range of Tree Care Services and Certified Arborist Reports
The tree care capabilities of Ontree's crews and certified arborists consist of the following:
Tree Care Services
Certified Arborist Reports

Tree Inventories
Tree Assessments
Appraisals/Valuations
Tree Preservation Plans
Tree Removal and Tree Care Services for a Variety of Properties
Ontree's teams can expertly support the tree care needs, including trimming or removal, for owners of the following types of properties in the Forest Hill area of Toronto:
Residential
Commercial
Multi-Residential
Municipal Complexes
Recreational Facilities
Educational Institutions
Churches/Places of Worship
Residential and Commercial Tree Care Services for Forest Hill Properties
For the residents of Forest Hill and those who visit the area each year, there is indeed ample natural beauty to behold within its landscape, including the magnificence of its trees, gently sloping hills, winding roads, and well-manicured lawns of its many prestigious homes; some of the more iconic properties in Forest Hill consist of the following:
Upper Canada College
Bishop Strachan School
Grace Church-on-the-Hill
St. Michael's College School
Timothy Eaton Memorial Church
Residential and commercial properties in Forest Hill can also reflect the same type of appeal and ambience offered by such esteemed institutions; this can be attained through expert tree care and certified arborist support offered by the professionals from Ontree.
Ontree has been providing quality tree care service, including tree trimming and tree/stump removal, throughout Forest Hill neighbourhoods for the past 30 years.  As one of the leading tree care companies serving Forest Hill, Ontree's crews and arborists can often be seen addressing the tree care needs of homeowners and business owners throughout this area in a skilled and efficient manner.
Professional tree care for your residential or commercial property in Forest Hill can help you achieve and maintain its appeal and protect/increase the value of your asset.  Call the tree trimming and tree removal specialists from Ontree today at 416-412-2100 or contact us for a no-obligation consultation on the specific needs of your property.