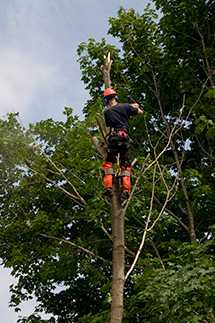 The skilled specialists from Ontree have been providing exceptional tree care services for residential and commercial property owners in the Scarborough area of Toronto since the company was established thirty years ago. These specialists possess the understanding and skills that local property owners need to help in maintaining the well-being and curb appeal of their trees and shrubs, thereby allowing them to augment the overall character of their landscaping and help preserve or increase their real estate values.
Homeowners in Scarborough are undoubtedly aware that unkempt, overgrown, or unhealthy trees and shrubs can weaken the overall look and curb appeal of their property and thus influence perceptions about the value of their home; likewise, business owners or managers will certainly appreciate the importance of visual appearance as it relates to the volume of customer traffic, maintaining or increasing their occupancy rates, and swaying opinion about service levels and/or product quality. Quite often however, the size, age, and location of a tree or trees on the property can present a challenge to the owner in terms of being able to adequately care for their trees.
Therefore, to guard the health of their trees and shrubs and to help maintain the allure they want and need for their properties, Scarborough home and business owners would be well-advised to call Ontree at 416-412-2100 for expert tree trimming or tree removal services.
Ontree Offers a Full Range of Tree Care Services and Certified Arborist Reports
Tree care services provided by Ontree's experienced staff and certified arborists include:
Tree Care Services
Certified Arborist Reports

Tree Inventories
Tree Assessments
Appraisals/Valuations
Tree Preservation Plans
Tree Removal and Tree Care Services for a Variety of Properties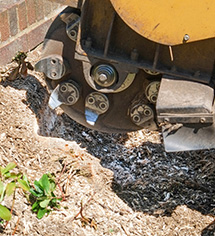 Ontree's trained crews can competently satisfy the tree care needs, including tree trimming and tree or stump removals, for owners of the following types of properties in Scarborough:
Residential
Commercial
Multi-Residential
Municipal Complexes
Recreational Facilities
Educational Institutions
Churches/Places of Worship
Residential and Commercial Tree Care Services for Scarborough Properties
Scarborough residents who appreciate the splendor of nature or who may enjoy taking part in outdoor activities can choose from a wide spectrum of attractive landscapes within their community. Some of the most popular locations within Scarborough and vicinity include:
East Point Park
Rouge Beach Park
Highland Creek Trail

Thomson Memorial Park
Scarborough Bluffs Park
Rosetta McClain Gardens
Residential and commercial properties in Scarborough can present a parallel look and appeal to that of these stunning public grounds; this can be achieved through the expert tree care and professional arborist services available from the team at Ontree.
Ontree's crews have been providing superior tree care services, including tree trimming and tree and stump removal, across Scarborough neighbourhoods for the last three decades. As one of the leading tree care companies offering their services to Scarborough residents, the Ontree team can often be witnessed attending to the tree care needs of homeowners and commercial property owners within this community in a reliable and competent fashion.
A professional tree care services company can help achieve and sustain the aesthetic appeal of Scarborough's residential and commercial properties while simultaneously maintaining or strengthening their market value. Call the tree trimming and tree removal professionals at Ontree today at 416-412-2100 to request your complimentary assessment of possible tree care needs for your property.