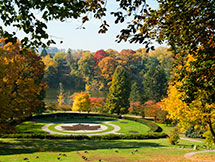 For the better part of three decades, Ontree has been providing superior tree care services for residential and commercial property owners/managers in the High Park neighbourhood of Toronto. Ontree's skilled professionals have the knowledge and expertise that property owners need/want to help them maintain the appearance and condition of their trees, enrich the aura of their landscaping, and enhance their real estate investment.
Homeowners within High Park are likely mindful of the fact that unkempt properties, a result of overgrown, non-maintained, or unhealthy trees/shrubs, can harm public perception about the potential value of their home; by the same token, business owners and/or managers can certainly appreciate the negative impact of unattractive grounds in relation to customer traffic, tenancy rates, and opinions on product quality/level of service. Unfortunately, such factors as tree size, age, and perhaps their location on the property, can present challenges to the owner in terms of satisfactorily caring for their trees themselves.
Therefore, to achieve the look and character they want for their property and to ensure that it retains a high level of curb appeal, residents and business owners/managers in High Park might choose to call Ontree at 416-412-2100 for expert tree care, including professional tree trimming and tree/stump removal services.
Ontree Offers a Wide Range of Tree Care Services and Certified Arborist Reports
The scope of tree care services and certified arborist services offered by Ontree includes:
Tree Care Services
Certified Arborist Reports

Tree Inventories
Tree Assessments
Appraisals/Valuations
Tree Preservation Plans
Tree Care and Tree Removal Services for Many Types of Properties
The specialists from Ontree can be called on to reliably address and satisfy tree care needs for the following types of properties in the area of High Park:
Residential
Commercial
Multi-Residential
Municipal Complexes
Recreational Facilities
Educational Institutions
Churches/Places of Worship
Residential and Commercial Tree Care Services for Properties in High Park
For the residents of High Park and those who visit the area throughout the year, there are a number of attractions and amenities to be enjoyed; in addition to the spectacular scenery of High Park itself, some of the more popular destinations within this neighbourhood include:
High Park Zoo
Colborne Lodge
Grenadier Pond
Roncesvalles Village
Jamie Bell Adventure Playground
The residential and commercial properties around High Park can also present the same type of appeal and ambience as these well-known venues; this look can be achieved through the tree care services provided by the experts from Ontree.
Ontree has been delivering such services throughout High Park's many neighbourhoods for the last 30 years. As one of the foremost tree care companies serving High Park, Ontree's specialists can routinely be seen attending to the tree trimming or tree removal needs for homeowners and business owners throughout this area of Toronto in a capable and effective fashion.
Professional tree care for your residential or commercial property in High Park can help you attain and retain its appeal and protect your real estate investment. Call the tree trimming and tree removal specialists from Ontree today at 416-412-2100 or contact us for a free consultation with one of our certified arborists.