Tree and Plant Care to Maintain Health and Vitality over the Summer in Toronto
With the summer weather about to arrive in Toronto, many residents are likely planning the various ways that they will enjoy its warmth and sunshine; such outdoor interests or pursuits as camping/fishing trips, weekends at the cottage, or time spent in-and-around backyard pools will certainly top many of their things-to-do lists.
However, the summer season in Southern Ontario can also include considerable heat and humidity, to the point where it not only impedes many outdoor leisure activities but can also have a damaging effect on lawns and gardens; as a result, many homeowners and amateur gardeners might feel a need to redirect some recreational time to watering their grass and any vegetable gardens/flower beds, especially if they were proudly prepared and/or planted during the spring.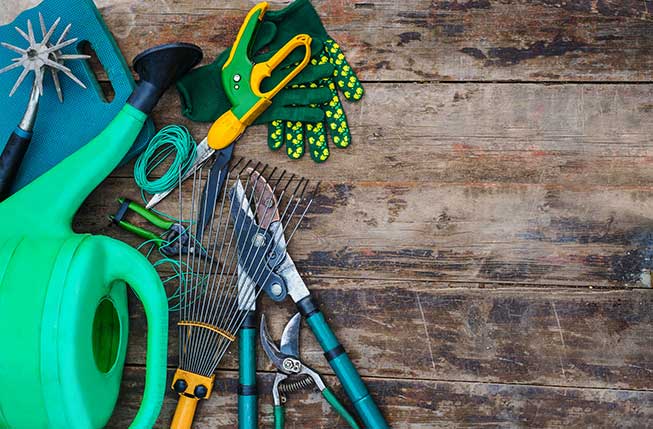 Unfortunately, what can often become lost amid this emphasis on watering and nurturing lawns and gardens during hot, humid Toronto summers is proper attention to tree care. Summer weather conditions can be highly stressful and quite damaging to trees yet they are frequently left to fend for themselves over this time with respect to getting sufficient amounts of water and nutrition.
Why? Because lawn and plant damage is more readily noticeable, and therefore tends to receive more immediate health care attention, so to speak, than trees that might also be experiencing issues with health and vitality. In fact, acute tree care is very important over Toronto summers in order to enjoy the benefits and visual appeal trees can provide.
Some signs that proper attention to summer tree care might be lacking would include:
Underdeveloped/stunted growth
Damaged, dying, or dead branches
Leaves that have wilted, discoloured, or died
Evidence of disease/infestation on the wood/leaves
Optimal tree care during the summer in Toronto requires the implementation of several fundamental yet extremely important actions; these consist of the following:
Watering
Fertilization
Soil Aeration
Spreading Mulch
Pruning/Trimming
All of the above can be completed by homeowners or amateur gardeners, provided that they are willing to invest the necessary time and effort on a consistent basis throughout the summer. For those who would prefer to engage in other pursuits, but who still want to enjoy and appreciate the beauty of healthy trees on their property, there is the option of calling upon the professional tree care services offered by the specialists from OnTree.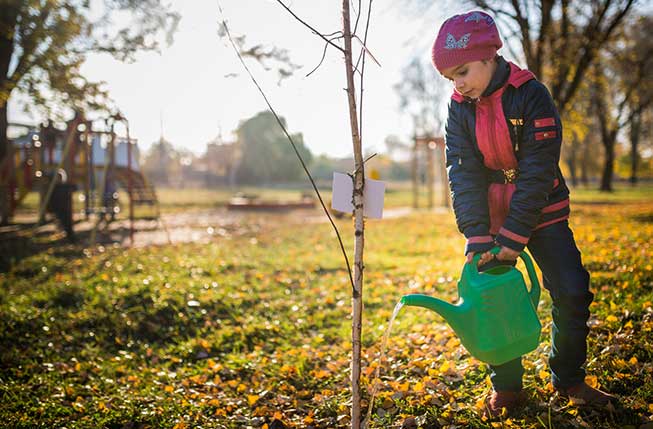 Recommendations for Tree Care over the Summer Months in Toronto
Despite any best intentions, inappropriate/incorrect applications of the five fundamental actions can in fact further magnify the issues affecting a weakened or ailing tree; thus it is imperative for homeowners to know and adhere to the following recommendations if they choose to implement their own tree care practices:
Watering

Water weekly – unless one inch of rain (approx.) has fallen that week
Deep watering is essential, i.e.: water must penetrate to the tree roots
Best times to water are late evening or early morning (less evaporation)

Soil Fertilization

Do soil tests to identify nutrient deficiencies and the type of fertilizer needed
Fertilize to the outer extent of the branches – avoid going too close to the trunk
Be cautious with nitrogen fertilizers in late summer (can cause unwanted growth)

Soil Aeration

Helps alleviate soil compaction, which in turn can limit airflow through the roots
Removes 'plugs' of soil about one meter apart without damaging the root system
Very effective if compaction has been recent e.g. due to construction, snow piling

Spreading Mulch

Organic mulch (bark, wood chips) will help conserve moisture content in the soil
As with tree fertilization, spread mulch to outer extent of the branches (drip line)
Layer should be two to four inches deep; leave an open area or ring around trunk

Pruning/Trimming

This should be performed during the summer only when absolutely necessary
Any tree pruning should focus on dead, diseased, or damaged wood/limbs only
Pruning just to enhance shape/appeal can actually promote disease or infestation
All of the above tree care services are available from the specialists at OnTree; based on more than 25 years of acquired experience in restoring and/or maintaining tree health and vitality, property owners can rely on OnTree to perform these fundamental tree care needs in the most efficient and effective manner.
In addition, for homeowners who are perhaps considering tree planting or transplanting as a means of enhancing the landscaping and curb appeal of their Toronto property, the experts at OnTree can confidently recommend what to plant, where to plant, and most importantly, when to plant, in order to achieve the intended outcome and give the newly planted/transplanted trees the best chance to take and flourish.
For more information on the range of services offered by the OnTree experts, from tree care to tree planting/transplanting, see Plant Health Care
To ensure that your trees receive the proper care throughout the heat and humidity this summer, call the tree care experts from OnTree in Toronto today at 416-412-2100 or contact us to discuss the how we can best serve the tree care needs for your property.