Timing of Tree, Shrub, and Plant Pruning Should Be Given Careful Consideration
Many home gardeners may consider tree, shrub, and plant pruning as a necessity among all their outdoor maintenance activities about their Toronto homes and properties; if they are going to fertilize the lawn and clean the flower beds in preparation for the growing season, they might feel motivated to do some tree and shrub pruning too, as a means of getting all their major yard work completed at roughly the same time.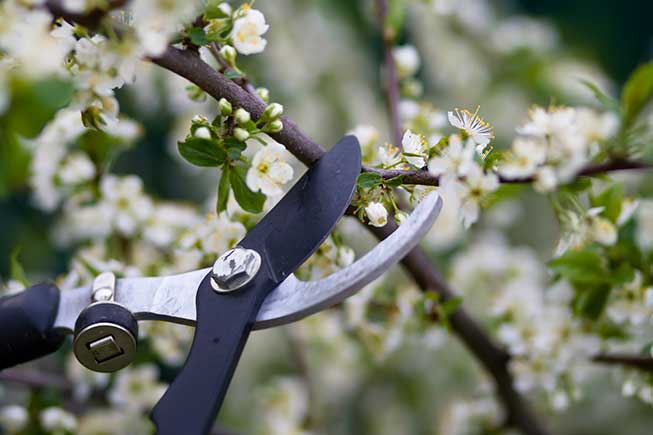 However, because their list of springtime priorities will often include personal interests as well as yard work, the amount of time dedicated to an undertaking such as pruning may be limited to a single afternoon; and while this may be convenient within the gardener's schedule, and perhaps even provide a sense of accomplishment, this bulk pruning, so to speak, may not be in the best interests of the trees, shrubs, and plants.
Tree Pruning
First and foremost, pruning is a very important aspect of overall tree care as it can serve various purposes with respect to enhancing strength/integrity, condition, and aesthetics; some of the essential reasons why Toronto property owners will want to practice regular tree pruning will include:
Promoting/accelerating growth
Retarding/slowing growth rates
To re-invigorate neglected trees
To remove of dead/diseased wood
For shaping/re-shaping tree structure
Stimulating more flower/fruit production
To allow increased penetration of sunlight
To improve tree health e.g. after storm damage
Of equal importance is when the pruning is done. Contrary to the approached commonly practiced by many Toronto property owners, tree pruning should not be implemented all at the same time just for the sake of convenience; in fact, pruning that is performed at the incorrect time can be at odds with its intended objective.
As a general guideline for tree pruning, consider the following breakdown based on each quarter of the calendar year:
January to March:

Deciduous, fruit-bearing, and weak/young trees – to promote their growth

April to May:

Deciduous trees that bloom before June (after blooming has ended)
Needleleaf and broadleaf coniferous trees (i.e.: evergreen trees)

June to August:

Flowering deciduous and fruit trees that have been neglected/are overgrown
Needleleaf and broadleaf coniferous trees can also be pruned in this period

August to October:

Only if needed to remedy damage or to prevent damage over the winter ahead
Other tree pruning during these months may lead to an increased rate of decay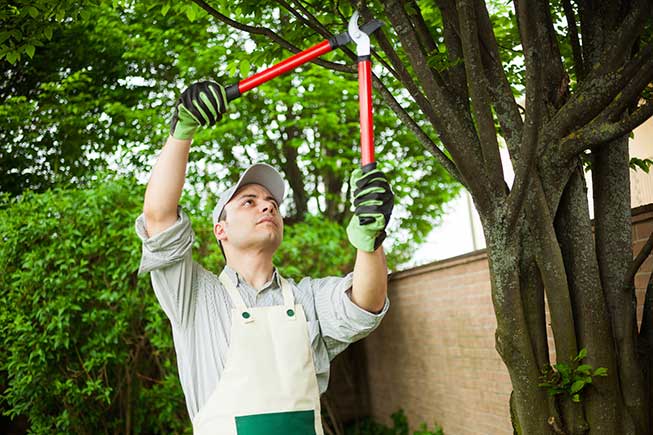 While the above recommendations are delineated by species and time of year, Toronto property owners should note that tree pruning can be done at any time provided that it is done specifically to remove dead or diseased wood from any type of tree.
Flowering Shrub and Plant Pruning
In terms of shrub and plant pruning, its timing is customarily related to blooming cycles, or more precisely, to not interrupt their blooming cycles; since different species bloom at different times, it will be important to recognize if the shrubs and plants bloom/flower on old wood/growth or new wood/growth:
Flowering on Old Wood:

Plant/shrub creates flower buds for next year's blooms during the current year
These buds are carried throughout the winter on old growth i.e.: the 'old' wood

Flowering on New Wood:

Plant/shrub does not form flower buds until after growth begins in the spring
These flower buds will typically open later in the same year/growing season
Due to these seasonal sensitivities, so to speak, in relation to pruning different species of trees/shrubs/plants, it would be advisable to capitalize on the knowledge and expertise of a professional tree services provider, like OnTree in Toronto, to attain optimal results with all pruning needs.
Consider the Experts from OnTree in Toronto for All Your Tree Pruning Needs
For more than 25 years, the professionals at OnTree have been providing knowledgeable and skilled tree and shrub pruning services for homeowners and property owners within Toronto and the surrounding area.
Based on this experience and expertise, OnTree can support Toronto residents with such pruning-related insight and actions as:
Best times to prune based on species of tree/shrub
Best times to prune based on a specific/desired result
The precise extent/amount of pruning per tree/per branch
Addressing health issues and recommending appropriate actions
Addressing damage issues and recommending appropriate actions
Recognition of diseases/infestations and related potential complications
Appropriate and safe removal of branches – including dead/diseased wood
For additional information on the tree and shrub pruning services provided by OnTree in Toronto, please go to tree shrub pruning
For expert tree pruning and shrub pruning services, call the specialists at OnTree today at 416-412-2100 or contact us to discuss a plan for your specific pruning needs.