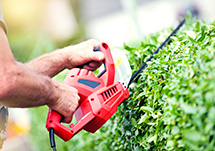 The trained professionals at Ontree have been delivering the highest standard of tree care services for residential and commercial property owners in the Toronto district of North York since the company was founded three decades ago. These specialists possess the skills and experience that these property owners need to help them maintain the health and beauty of their trees and shrubs, in turn allowing them to enrich the appearance of their landscaping and increase their real estate values.
Homeowners in the area of North York are undoubtedly aware that unkempt, overgrown, or unhealthy trees and shrubs can damage the overall look and curb appeal of a property and thus influence public perceptions about the value of a home; likewise, local business owners or managers can certainly appreciate the importance of visual appeal relative to the volume of client traffic, maintaining or increasing tenancy rates, and influencing opinions about their level of service and product quality. All too often however, the size, age, and positioning of a tree or trees on a lot can present challenges to the property owner in terms of adequately caring for their trees.
Therefore, to protect the health of their trees/shrubs and retain the curb appeal and allure they want or need for their properties, homeowners and business owners in North York can call Ontree at 416-412-2100 for professional tree trimming or tree removal services.
Ontree Provides Complete Tree Care Services and Certified Arborist Reports
Tree care services delivered by expert crews and certified arborists include from Ontree:
Tree Care Services
Certified Arborist Reports

Tree Inventories
Tree Assessments
Appraisals/Valuations
Tree Preservation Plans
Tree Removal and Tree Care Services for Various Types of Properties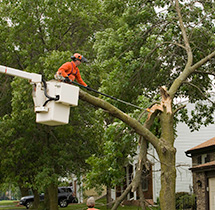 The skilled crews at Ontree can capably handle the tree care needs, including tree trimming and tree/stump removals, for owners of the following types of North York properties:
Residential
Commercial
Multi-Residential
Recreational Facilities
Educational Institutions
Churches/Places of Worship
Residential and Commercial Tree Care Services for Properties in North York
Residents of North York as well as visitors to the area who appreciate natural landscapes or who enjoy taking part in outdoor activities can choose from the many beautiful surroundings within this district; some of the more prominent North York properties would include:
York University
G Ross Lord Park
Edwards Gardens

Toronto Botanical Gardens
Black Creek Pioneer Village
Residential and commercial properties in North York can reflect a parallel atmosphere and appeal to these diverse venues; this type of character can be achieved through the skilled tree care and certified arborist services offered by the professionals from Ontree.
Ontree's crews have been providing outstanding tree care, including tree trimming and tree and stump removal services, throughout such North York neighbourhoods as Bermondsey, Black Creek, and The Bridle Path, for the past thirty years. As one of the leading tree care companies providing such services to North York, Ontree's crews and arborists can often be seen addressing the tree care needs of homeowners and commercial property owners within this district of Toronto in a dependable and competent manner.
A professional tree care service company can assist in attaining/maintaining the curb appeal of residential and commercial properties in North York while sustaining or increasing their respective market values. Call the tree trimming and tree removal specialists from Ontree today at 416-412-2100 to book a complimentary valuation of the tree care needs specific to your property.